Certificate of Excellence - Tripadvisor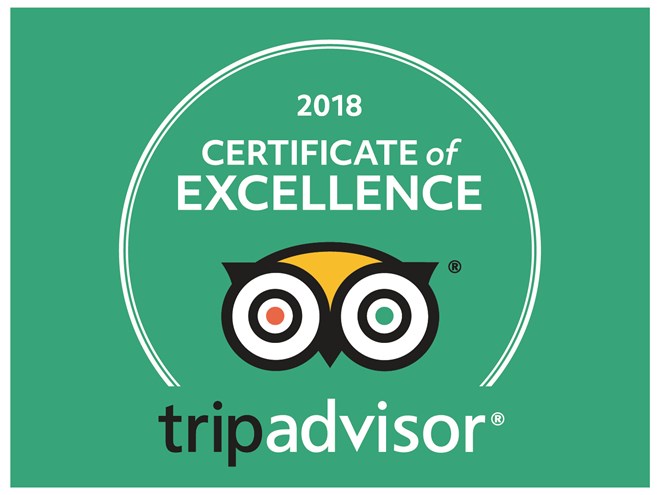 Travelers come to TripAdvisor to plan and book the perfect trip. Certificate of Excellence celebrates the accommodations, attractions and eateries that make these perfect trips possible, including BeerWalk.
Now in its 8th year, the Certificate of Excellence designation recognizes establishments that consistently earn great TripAdvisor reviews from travelers. Winners include : One-room B&Bs to 600-room hotels, hidden attractions to world-famous museums, and local cafés to Michelin-starred restaurants.
The Certificate of Excellence accounts for the quality, quantity and recency of reviews submitted by travelers on TripAdvisor over a 12-month period. To qualify, a business must maintain an overall TripAdvisor bubble rating of at least four out of five, have a minimum number of reviews and must have been listed on TripAdvisor for at least 12 months.
"This recognition helps travelers identify and book properties that regularly deliver great service. TripAdvisor is proud to play this integral role in helping travelers feel more confident in their booking decisions," says Vice President of Industry Marketing, Heather Leisman.
"BeerWalk is proud and honored to earn this Certificate of Excellence as a young, still growing company. A reward for all the hard work done. We thank our guides for their commitment, for each time they tell their story to our participants full of passion and dedication. They are our ambassadors, without them we would never received this award."
"We would also like to thank all our participants for the great reviews!"
<<< Want to find out yourself ? Book now ! - www.beerwalk.be